Namaste!
I am Bishnu Thapa, a certified Nepal Trekking Guide and one of the founding members of Samsara Trekking (first established as Adventure Samsara). I started working as a Jungle guide in Bardiya in 1997 and then I joined my brother Prem in his freelance trekking guide venture in 2006 under the name of Adventure Samsara.
We started crafting cultural, spiritual, and birding treks for the interested guests through a website created for us by Aaron Westerby, a friend of my brother, from New Zealand. After experiencing increasing demands for specialized trekking & bird guide, we registered Adventure Samsara as a trekking guide company in 2010.
Since registration of the trekking guide company, we have had the pleasure of personally providing a number of very memorable tours and treks to our traveling clients. By expanding the team in the organization we have more resources and we are able to draw upon each of the working colleagues' specialized knowledge and expertise to provide better and more comprehensive trekking and touring services.
In 2018, my brother decided to step out of the administrative duty, therefore we changed the name of the company and transferred the legal ownership to his nephew Krishna, young and dynamic trekking and bird watching enthusiast. By stepping out of the administrative duty Prem has made himself available as a guide for Hiking Retreat in the Himalayas.
We introduced the Mindful Hiking Retreat since October 2019, based on the teaching of Shakyamuni the Buddha under the guidance of Vajrayana Masters in Nepal and Plum Village Monastic Brothers in France.
From trekking in the highest Himalayas to tropical Wildlife Safaris and Birding, we are well equipped with knowledge and enthusiasm to provide you with a unique and memorable traveling experience. Importantly, we consider ourselves a bridge across cultures. We do have many cross-cultural Himalayan anecdotes and stories to share with you.
Our primary goal is to provide all our guests with a culturally and spiritually enriching adventure & joyous holidays in Nepal Himalayas with many blissful memories.
… Beautiful Moments Always Be With You!
Bishnu (Raju) & Krishna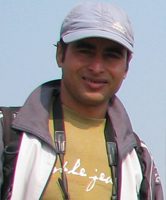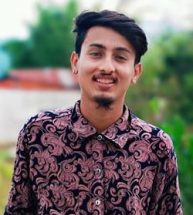 About Samsara Trekking
NATURALLY NEPAL: TREKKING, JUNGLE SAFARI, TEMPLE TOURS & HIKING RETREAT